The general concept of the after-school programme is to provide a space for children - between home and school - for parallel activities that can motivate their creativity, sense of discovery and capacity for play. Discovering their own interests and way of doing things.
La idea és plantejar les activitats extraescolars a través del sentits i oferir estructures d'aprenentage integrades: no hi ha una sola direcció perquè el nen s'enriqueix quan se li proposa d'una manera més oberta i són la conjunció de dues o més matèries interaccionades i que volen provocar, en tot moment, que el nen desperti la seva creativitat i l'apliqui al seu món.
---------------(lo dejo en catalan aqui porque creo que mi traduccion es un poco equivocada...)--------------------
The idea is to approach after-school activities via the senses. We want to use different disciplines to explore a variety of topics. Children are enriched by two or more subjects combined and this - we hope - will provoke the awakening of their creativity and the use of it in their world.
PROPOSALS
The after-school activities programme is divided into types A and B. The first type is focused mainly on language (affecting the hearing sense!) but also based on the other senses. The second type combines two topics and a backbone.
A
TALKING ENGLISH
B
MUSIC + MOVEMENT + FIVE CONTINENTS
PHOTOGRAPHY + PLASTIC + NATURE
THEATRE + CLOTHING + ENGLISH
DIY + GAMES + ENGLISH
GARDENING + COOKING + RECYCLING
TALKING ENGLISH
WE ARE A SMALL GROUP, NO BOOKS AND A NEW METHOD!
The idea is based on children learning language in a different way! Using scenes from their daily life, recreating everyday situations and planning walks to help them build up normal vocabulary, expressions and ways of speaking, in an easy and natural way. The goal is to learn language through living it!
Flyer [PDF]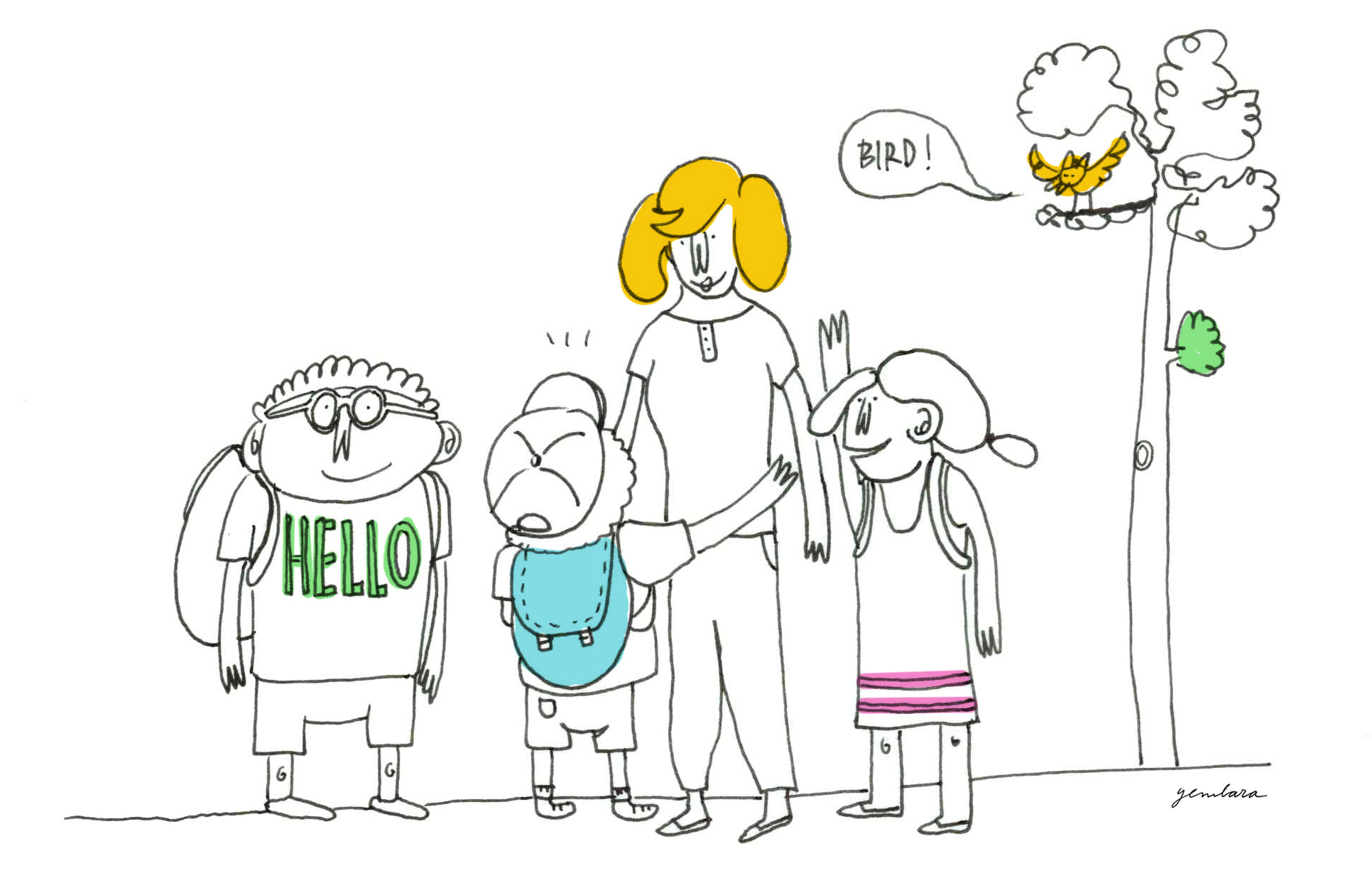 MUSIC + MOVEMENT + FIVE CONTINENTS

Exploring through music and movement, another way of understanding places and environments, our inner world and ourselves. Discovering rhythm, beat and tempo to make sense of how we listen, dance and observe. Researching music and cultural expressions in the five continents.
Flyer [PDF]
PHOTOGRAPHY + PLASTIC + NATURE
Paint, sculpt, glue, cut, all within a small and delicate world: studying the purity and symbolism of nature to transform it into art. Studying photographic techniques and looking through the lens to find surprising results.
Flyer [PDF]
THEATRE + CLOTHING + ENGLISH
Entering another world, a fairytale or story of a faraway place; making our own costumes, learning to stich our dreams and maybe become a great designer. Doing it all in English, as if it were an after-school activity, but walking into another country with a different culture!
Flyer [PDF]
DIY + TOYS + ENGLISH
Draw, paint, cut, drill, glue, build and invent our own toys. Learn the basic systems of DIY for children; turning ideas into reality to share, or give gifts! Everything conceived of, spoken about and executed in English.
Flyer [PDF]